Gong for Inner Harmony: A Creative Music Experience for Gong, Voice, Breath and Movement 2/3/19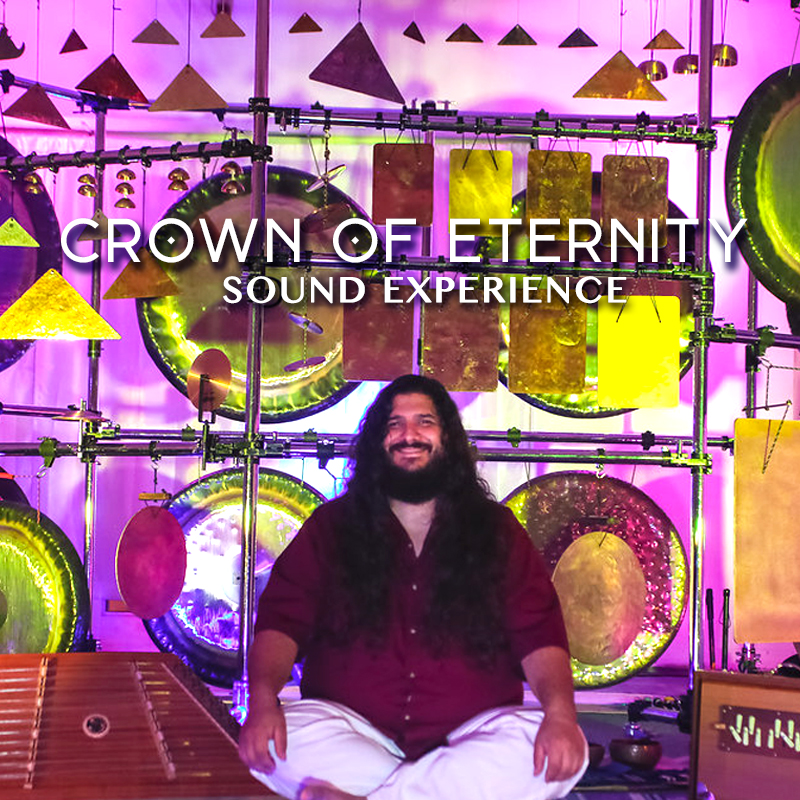 Gong for Inner Harmony: A Creative Music Experience for Gong, Voice, Breath and Movement 2/3/19
Saturday, February 3 - 9am - 9pm $111
Join Crown of Eternity's Mike Tamburo for 2 unique and dynamic one day workshop compositions that will explore using sound as a tool for personal empowerment and self healing. Each one day course is a stand alone experience but combined will give each participant a strong foundation in working with sound for inspiration, stress relief, self healing, meditation and unlocking one's creative potential.
These courses explore the therapeutic use of sound on the musician/practitioner/player. The focus here is not on playing for other people but the power of playing music for one's self. This is a great course for anyone interested in the gong, beginners to therapeutic sound work and music, non-musicians, meditators, yogis looking for beginning gong techniques or musicians who are seeking to add meditative and transformational elements to their practice and play.
These simple teachings can be applied to any instrument, but in these courses we will focus on the gong and the voice. Each day we will be immersed in a series of creative exercises, group play, rhythm games, meditative listening experiences, breathing techniques, conscious movements, different vocal toning exercises, vocalization practices and learning introductory techniques in gong playing.
Both the gong and the voice are simple instruments to begin to play, but as they are deeply explored and worked with, each instrument begins to unveil enough complexities and nuances to offer us a lifetime of new experiences, learning, revelation, deep inner healing and transformation. A world of changing tones emerge from the gong each time it is struck. A world of information and meaning emerges from the voice with each word we speak or tone we sing.
This course explores the age old concept of music as the healing force of the universe. This course honors the power of the musician in the world and is a perfect place for even non-musicians to discover their innate connection to the true power of music. Mike Tamburo has spent a lifetime exploring this as practice and is grateful to act as a guiding force in your journey into sound.

NOTE: We will break for lunch (Not Provided) from 12:30pm - 1:30pm and dinner from 5pm - 6pm

The course is limited to 10 participants plus course assistants.